In 1999, only 500,000 Iranians had access to the Internet. By late 2003, the number was estimated to be over 2 million. This does not include web surfers among the 5 million Iranians who live outside of Iran. For many, the web is the easiest way to make contact with the outside world.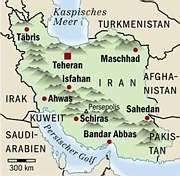 At its present course, Internet usage in Iran is expected to grow sevenfold to 15 million users by 2006, according to studies cited by the Middle East Economic Digest. More than half of Iran's 68 million are under 25 years old and hungry for the Web.
Population:
68,278,826 (July 2003 est.)
Age structure:
0-14 years: 29.3% (male 10,279,588; female 9,727,668)
15-64 years: 65.9% (male 22,916,431; female 22,095,124)
65 years and over: 4.8% (male 1,625,113; female 1,634,902) (2003 est.)
Median age:
total: 22.9 years
male: 22.7 years
female: 23.2 years (2002)
Iranian-Americans reported among most highly educated in U.S.