Iranian Christian Church of Colorado - Denver Area


Read Through the Bible in One Year
in Persian (Farsi)
مطالعه کتاب مقدس در یک سال تقویم ماهانه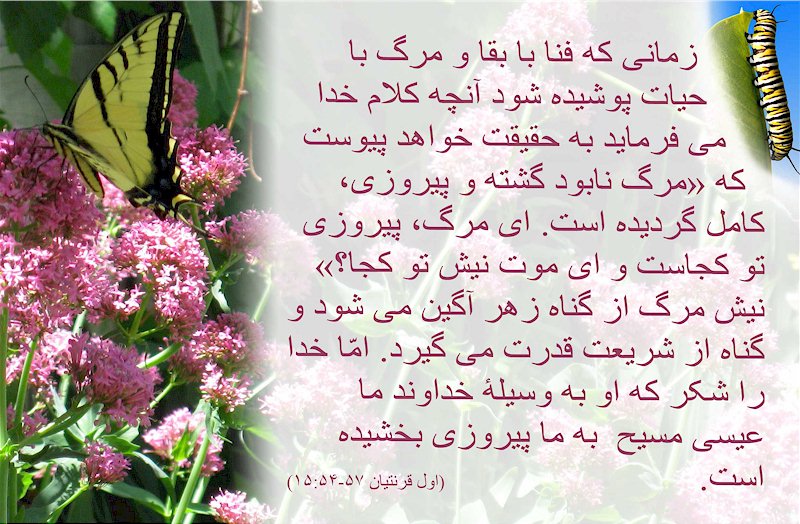 1 Corinthians 15:54-58 - New International Version (NIV)
When the perishable has been clothed with the imperishable, and the mortal with immortality, then the saying that is written will come true: "Death has been swallowed up in victory."
"Where, O death, is your victory? Where, O death, is your sting?"
The sting of death is sin, and the power of sin is the law. But thanks be to God! He gives us the victory through our Lord Jesus Christ.
Therefore, my dear brothers and sisters, stand firm. Let nothing move you. Always give yourselves fully to the work of the Lord, because you know that your labor in the Lord is not in vain.