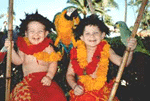 ---
Talk 100% Organic
Surf 100% Organic
---
Kanalani Ohana Farm - 100% Kona Coffee, Estate Grown, Certified Organic

---
Keokea Kona Farm
---
Kona Safari Farms
---
Organic Coffee
---
Bad Ass Kona Coffee
---
Maui Coffee Store
KonaOrganicCoffeeWeb
Read History of 100% Organic Coffee
The History of Coffee
Coffee Journal
FAQ about Coffee and Caffeine
Coffees of the World
---
800-Espresso
Espresso machines, Coffee Grinders & more...
---
Other Cyber Coffee Houses
Coffee Anyone???
Organic Gardening
100% Organic
Buy 100% Organic

KickAss © Kona Hawaii Coffee
From Russell & Miki's Coffee farm in Honaunau, Kona Hawaii
100% organically grown coffee grown at the 1500 foot elevation on the slopes of Kona, Hawaii. The coffee is hand picked and milled, sun dried and roasted in small 25 lb. batches, then hand packaged. All is accomplished by a back to Eden couple on a 3 acre sustainable farm.
---
We are a small 100% organic Hawaiian Farming family. We grow ONLY 100% Organic coffee. We have only been selling our coffee to our friends and family in the main land US and several coffee shops in California and New York. Our friends encouraged us to expand our operation and offer our 100% organic coffee to other organic coffee lovers as well.
Specify Dark Roast, Medium Roast or Mix Roast(50% dark + 50% medium)
All prices in US$ and include shipping & Handling in US, Add $5/lb for International Orders

10-50 lbs @ $25/lb, 50-100 lbs @ $22/lb, 100+ lbs @ $20/lb, Please contact us for Wholesale price
Prices are subject to change without prior notice
We currently ONLY accept COD, personal checks, money order and US$
email your order to konacafe@farsinet.com